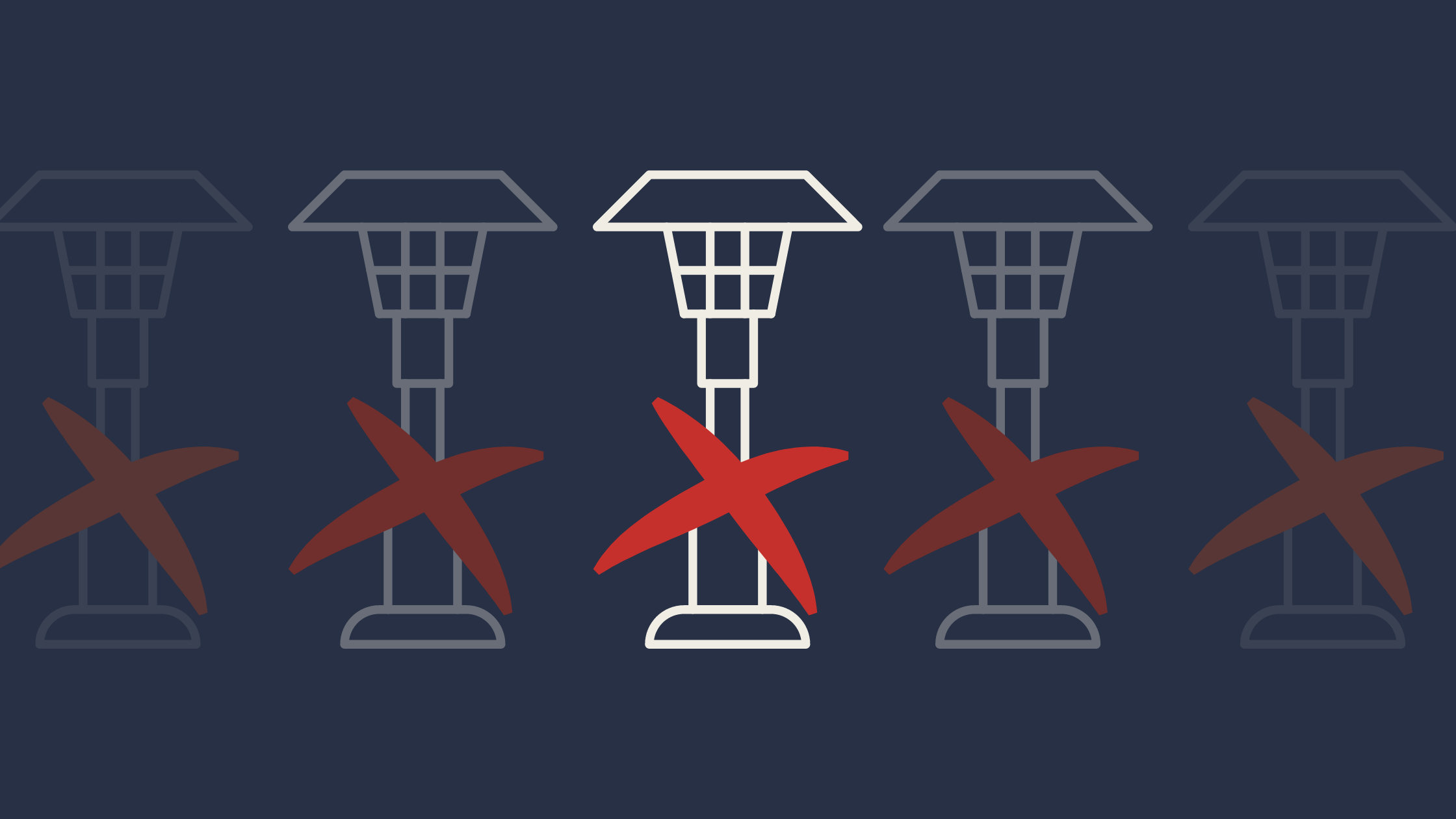 Many of us look forward to enjoying a cozy outdoor space during the colder months of the year. To achieve this, propane patio heaters, such as overhead and mushroom heaters, have gained popularity. However, in this blog post, we will delve into the inefficiency and ineffectiveness of these heaters, shedding light on a superior alternative for outdoor heating— heated furniture.
Understanding the Inefficiency of Propane Patio Heaters
Propane patio heaters operate by burning propane fuel to generate heat. These heaters typically consist of a propane tank connected to a burner at the top of the unit. As the propane is ignited, it produces a flame that heats a metal or ceramic element, which in turn radiates heat to warm the surrounding area. While this mechanism may seem straightforward, the energy consumption and wastage associated with propane patio heaters are considerable. Shockingly, a propane heater can consume the equivalent fuel per hour of a Prius driving 30 miles. This astounding comparison highlights the inefficient nature of these heaters.
Here are a few further statistics and examples that illustrate the inefficiency of patio heaters:
On average, a typical mushroom-style propane patio heater can consume around 45,000 BTUs of energy per hour. To put this into perspective, it is

roughly equivalent

to heating your entire house for 3 hours in the winter.
Propane is a fossil fuel, and its

combustion releases carbon dioxide

(CO2) emissions into the atmosphere, contributing to climate change. The high fuel consumption of patio heaters not only leads to wasted energy but also increases the carbon footprint associated with outdoor activities. Additionally, burning propane produces a host of other nasty chemical compounds you don't want to breathe. Substances such as

sulfur dioxide, nitrogen oxides, nitrous oxide, carbon monoxide, and methane can be found in the particulate matter released from fossil fuels in addition to CO2.

The inefficiency of patio heaters translates into higher operating costs. With their significant fuel consumption, propane patio heaters can quickly deplete propane tanks, leading to frequent refills and increased expenses for the users. The refueling of propane tanks also produces emissions, from the trucks that transport propane to your car that goes to and from the filling station. Not to mention that your time and energy, priceless commodities, are always spent in the process.

Multiple patio heaters

may be required to warm a space.
By considering these statistics and examples, it becomes clear that propane patio heaters are a highly inefficient choice for outdoor heating, both in terms of energy consumption and cost. Exploring alternative heating solutions can not only reduce energy waste but also enhance comfort and minimize environmental impact. Alternative solutions also help to save money, time, and your energy.
The Limited Effectiveness of Overhead Propane Patio Heaters
One of the key drawbacks of overhead propane patio heaters is their limited effectiveness in providing overall warmth. While they may warm the tops of people's heads, the rest of the body is often left cold. Studies have shown that overhead propane patio heaters waste a significant portion of the generated heat. Much of the heat is lost to the atmosphere rather than being effectively utilized for warming the intended area. This is because these heaters primarily rely on radiating heat, which heats objects directly in their path.
Radiant heat transfer occurs when heat energy radiates in the form of thermal radiation. When radiant heat encounters another object, it can be absorbed, reflected, or transmitted. The extent to which an object absorbs or reflects heat depends on its surface properties, such as color, texture, and reflectivity. Darker and rougher surfaces tend to absorb more warmth, while lighter and smoother surfaces tend to reflect more.
This overlooks the fact that the human body loses heat through conduction and convection, not just radiation. Therefore, relying solely on radiant heat from patio heaters leaves much to be desired in terms of overall comfort.
The Radiant Heating Alternative: Heated Furniture
Enter the concept of conductive heating, a superior alternative to propane patio heaters. The heated outdoor seating crafted by Galanter & Jones utilizes this conductive technology to offer superior comfort while using less energy.
Conductive heat transfer occurs when heat is transferred through direct contact between two materials. When a warm object comes into contact with a cooler object, the heat flows from the warmer object to the cooler one, effectively warming it. Heated surfaces or objects come into contact with individuals or other objects, allowing for the direct transfer of heat energy to provide efficient and comfortable warmth.
Conductive heating offers several advantages. Firstly, it provides a more even and consistent distribution of warmth throughout your body, eliminating cold spots and ensuring comfort. Secondly, it minimizes heat loss by directly transferring heat to individuals, reducing energy waste and increasing efficiency. Lastly, conductive heating creates a cozy and comfortable environment by delivering heat directly to the body, similar to the sensation of being in a hot tub.
By directly warming the body through conductive heating, heated furniture ensures a more effective and even distribution of warmth. Unlike conventional patio heaters, heated furniture addresses the primary goal of keeping individuals warm and comfortable in outdoor spaces.
Comparing Efficiency and Comfort
In terms of energy consumption, there is a stark contrast between overhead propane patio heaters and heated furniture. For instance, a typical mushroom patio heater will burn 45,000 BTUs per hour, while a heated chair will only require 2,500 BTUs. This means that heated furniture uses approximately 12 times less energy than traditional patio heaters, leading to cost savings and reduced environmental impact.
Additionally, heated furniture provides targeted warmth directly to the body, allowing for enhanced comfort even in colder outdoor environments. This personalized heating experience ensures a more enjoyable and cozy outdoor experience for individuals and groups alike.
Overhead and mushroom propane patio heaters fall short in terms of both efficiency and effectiveness. Their high energy consumption and wastage make them a costly and unsustainable choice for outdoor heating. However, a superior solution can be found in the innovative heated furniture created by Galanter & Jones. These sustainable, stylish options provide targeted warmth, use significantly less energy, and ultimately enhance the overall outdoor experience.
It is important to explore alternative heating solutions that prioritize efficiency and comfort. By embracing the conductive heating technology utilized by Galanter & Jones, we can create a more sustainable and enjoyable outdoor environment. Say goodbye to ineffective and inefficient patio heaters, and embrace the future of outdoor heating with heated furniture.