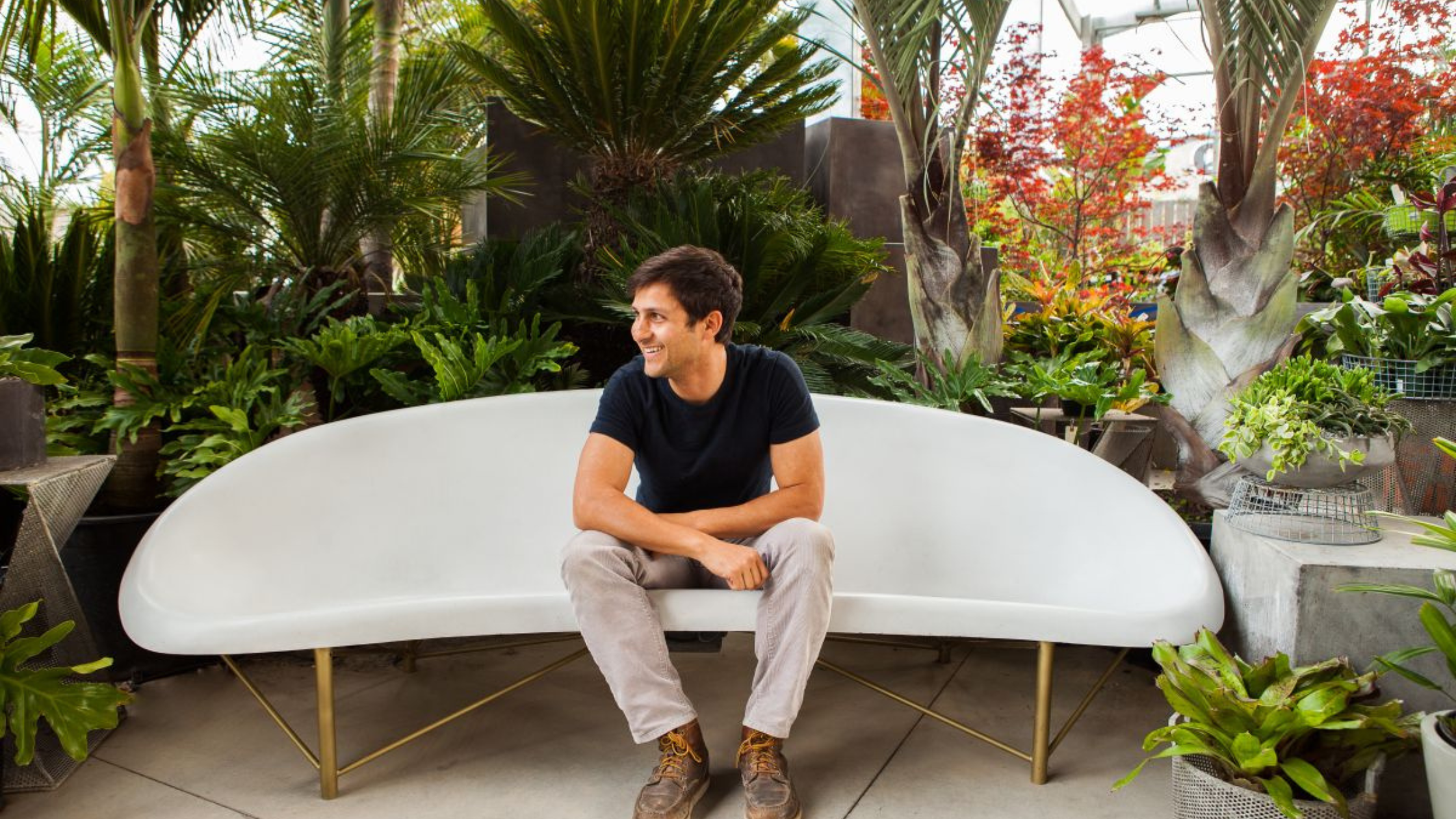 Flora Grubb is a well-known garden center in San Francisco that has been in operation for over 20 years. The business is known for its unique and artistic approach to gardening, with a vast array of plants, garden accessories, and design services. One thing that sets Flora Grubb apart from other garden centers is the presence of Galanter & Jones heated furniture. It has played a vital role in developing the vibe and atmosphere of Flora Grubb and turning it into a destination where people want to spend their time (and their money).
Surprising Comfort
Initially, Clarke, a long-time employee at Flora Grubb, was surprised by just how comfortable Galanter & Jones heated furniture actually was. After all, it's made from cast concrete and has a hard surface. He loves to ask customers to sit and to, "see the surprise and comfort on their faces when they try the seats for the first time." In spite of its hard surface, G&J furniture is incredibly comfortable and ergonomic. In fact, it's comfortable enough to nap in!
Flora Grubb is located in an industrial area that wasn't considered a hot spot destination before the introduction of the business, but Clarke explained that bringing in Galanter & Jones heated furniture has helped change that. It has transformed the space into somewhere people want to stay instead of just shopping quickly and leaving. Flora Grubb is now a place where people conduct interviews, meet up with friends, read a book in a relaxing environment, and even go on coffee dates.
A Unique Offering
Clarke says that, in his time working in the gardening realm, there hasn't been another product that is anything like Galanter & Jones heated furniture. When asked to compare heated furniture to overhead patio heaters stating that he's had, "bad experiences with patio heaters, being a tall person, they only kind of warm the top of my head." He goes on to mention, "Other outdoor heating options heat surfaces and the heat is fleeting, but with the Galanter & Jones pieces the heat is longer lasting and penetrating." That's because your body is in direct contact with the heat source! It's actually heating your core to keep you warm.
The furniture is truly a unique offering that adds comfort, relaxation, and function to the outdoor garden experience. Clarke has been consistently impressed by the innovation and development of the furniture over the years remarking that, "the newer versions of the furniture are lighter than the original," making them more accessible for moving purposes.
Bringing the Experience to Your Space
Other garden centers can benefit from adding heated furniture to their locations to surprise and delight their customers like Flora Grubb. Additionally, it's not just garden centers that can benefit from heated furniture, either. Coffee shops, salons, bookstores, breweries, boutiques, and other businesses that want to encourage people to spend more time can all benefit from adding heated furniture to their spaces.
Ultimately, Flora Grubb's experience with Galanter & Jones heated furniture has been nothing but positive. The furniture has transformed the garden center into a desirable destination where people want to spend time. Clarke recommends that other businesses add Galanter & Jones heated furniture in order to transform their atmosphere as well.